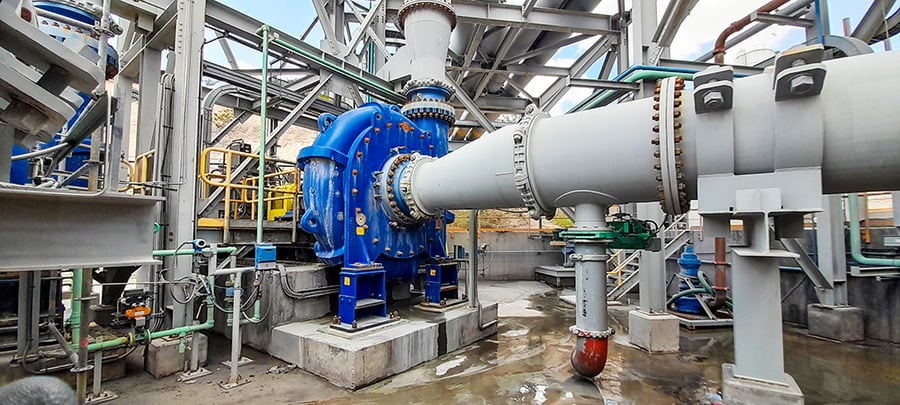 With 2023 right around the corner, it's time for our annual year in review. Do you know your Pump Fundamentals? Take another look at our most popular blogs from 2022.
Cavitation and NPSH
Cavitation occurs when the absolute pressure at the eye of the impeller falls below the vapor pressure of the liquid being pumped, causing the vapor to violently implode back into liquid form. The resulting shockwaves can cause physical damage to the pump, impeller, and pipe system — which is, at best, an expensive inconvenience and, at worst, a catastrophic failure.
To avoid this, pump operators must ensure the Net Positive Suction Head (NPSH) of the system remains higher than the NPSH of the pump. Doing so involves calculating for multiple variables. Get the full story — and the formulas — in our 2022 post: Cavitation and NPSH.
Pump Behaving Badly? It Could Be Air Entrainment
When a centrifugal pump acts up, it could be due to excessive air entering the pump. This issue, known as air entrainment, can be caused by anything from a low water level in the supply tank to poor pipe layout. While short-term solutions, such as increasing pump speed or installing a larger-diameter impeller, are tempting, long-term solutions are both safer and more practical. Whether it's altering the pipe layout or increasing your pump's water supply, getting a handle on air entrainment is essential to the longevity and performance of your centrifugal pump. Read more in our Pump Fundamentals blog: Pump Behaving Badly? It Could Be Air Entrainment.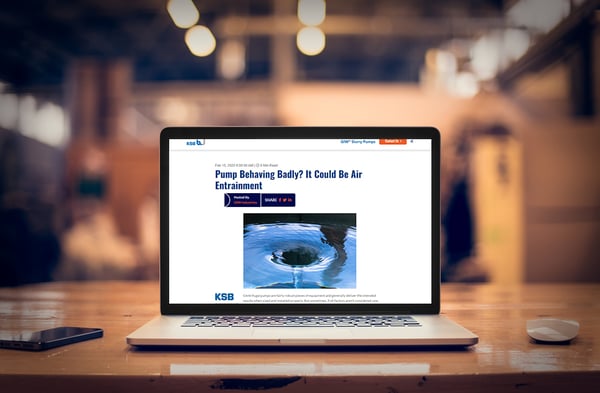 Proper Pump Clearance = Longer Wear Life
Pump clearance is the space between a pump's moving and stationary parts, and it's a critical contributing factor to the wear life of every pump. The clearance between the impeller suction nose face and suction liner, commonly referred to as the nose gap, is especially important due to its impact on a pump's internal circulation, performance, and wear rate. The nose gap naturally widens during regular use, which can accelerate wear on the pump. Weekly nose gap adjustment in aggressive wear applications is ideal for ensuring the longevity of the pump, and it's simple enough to perform as part of a regular, proactive maintenance routine. For more on pump maintenance for optimized wear life, consult your maintenance manual, and get tips on regular and remote nose gap adjustments, as well as pump wear part analytics via GIW® SLYsight, in our June 2022 post: Proper Pump Clearance = Longer Wear Life.
Happy New Year!
As we look forward to 2023, we'd like to thank our subscribers for reading up on Pump Fundamentals. Let us know which 2022 Roundup blog is your favorite by December 30, 2022, and you'll be entered to win our Holiday Giveaway drawing for a Hydraulic Institute book and a branded laptop backpack.
Entries are limited to one per person. Happy New Year!
🎁 Enter to win our Holiday Giveaway
Did you find this useful? Subscribe to
Pump Fundamentals
for more pump maintenance tips and the latest on slurry transport technology.