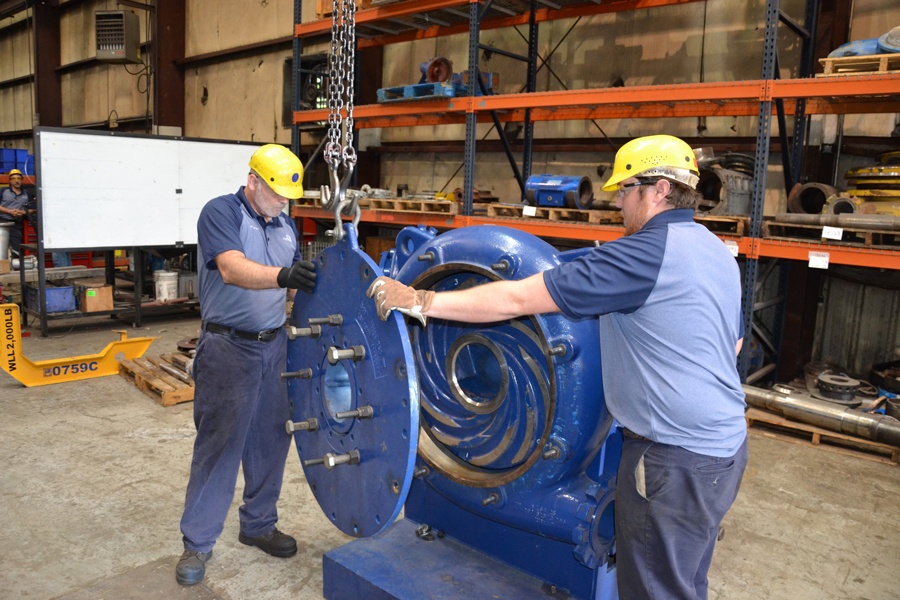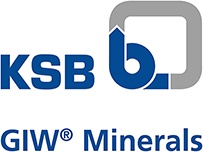 High-performing centrifugal slurry pumps are vital to your operation's success. The parts you supply those pumps with are even more important since they ensure your pumps operate at optimal efficiency. Without quality parts, pumps can suffer and require increased maintenance or cause unplanned shutdowns. These stalls in production cost facility owners productivity and take away from the bottom line. But what types of parts should you avoid and why? Learn how you can ensure the wear life of your pump parts match your maintenance schedules.
First, it's important to know which parts experience wear at higher rates than others. These parts require you to check for signs of degradation more often and perform proper maintenance.
"The pump parts that see the most wear are typically the impeller, suction liner, and pump casing," GIW South East Asia, Australia, and Sub-Saharan Africa Region Manager Anthony Klein said. "In extreme high-wear cases, these parts need to be changed after a few weeks and, in low-wear cases, they can last more than a year."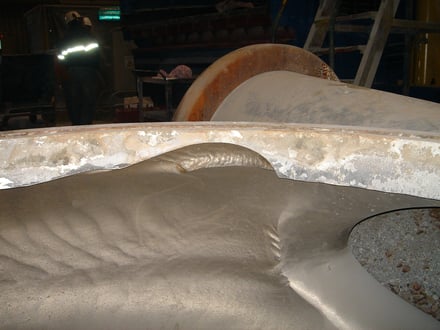 Original equipment manufacturers (OEMs) design slurry pump components with longer wear lives by investing in cutting-edge materials technology.
"GIW's Materials R&D Lab developed a family of high-chromium white iron alloys we call Gasite®," Mr. Klein said. "Extensive materials testing means we can provide our customers with parts that are resistant to erosive and corrosive wear. To offer the greatest wear resistance, we analyze the application and select one of our proven materials that meets the site requirements. For the most severe duty applications, we have another defense layer that can be added to our white iron: a laser-cladded coating called Enduraclad®.
Many part replicators attempt to reverse-engineer GIW components. Although the low prices may be enticing to mining operators who seek to reduce their operational expenses, purchasing these parts can be a costly mistake in the end.
"We call them pump part pirates," Mr. Klein explained. "GIW develops a quality product. It is then 'copied' and made cheaply somewhere else."
What could go wrong? Those who purchase pirated parts can suffer from:
Parts not fitting
Parts not lasting
Large variations in quality
Large variations in supply
Large variations in price
"Some of our customers have operating costs of $80,000 per hour. When a critical pump fails prematurely, the lost operating costs can escalate into the millions very quickly. It's not a good day when you find out your attempt to save a few dollars cost your company millions in lost production," Mr. Klein said.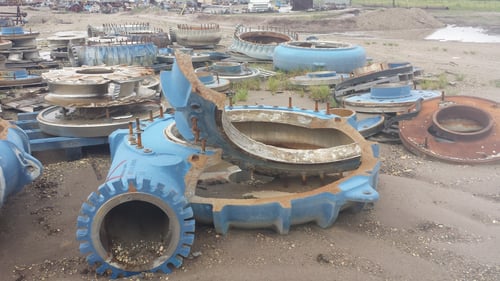 GIW knows that a customer's success is not based on pump design alone — they must take the entire system into account.
"The first step is to study our customer's system, production, and operations," Mr. Klein explained. "Once we understand this, we can determine what pump hydraulic design and materials would be the most suitable and if there are any system or operational improvements that can be made."
GIW's engineering team performs sophisticated computational fluid dynamics (CFD) analysis in their state-of-the-art hydraulic lab to predict how slurry will affect a pump's internal components. This extensive testing, backed with over 125 years of experience, means GIW techs are very knowledgeable at predicting pump wear life.
"A critical point is knowing how long the pump parts need to last. Mines, for example, have set maintenance cycles. The mine will run for a number of weeks before needing to shut down for repairs. The key for us is to ensure that our pumps meet these maintenance cycles," Mr. Klein said.
But maintenance cycles aren't the only concern. Mine owners invest in and depend on high-quality GIW pumps and parts for their safety and reliability. By choosing GIW products, our customers have access to world-renowned experts in slurry pumping technology and the best support available.
To learn more about slurry pump maintenance, consider attending next year's Maintenance Course. This practical, hands-on training is designed for maintenance and operations personnel. Live demos coupled with classroom instruction will teach you how to prevent problems in your system before they occur.