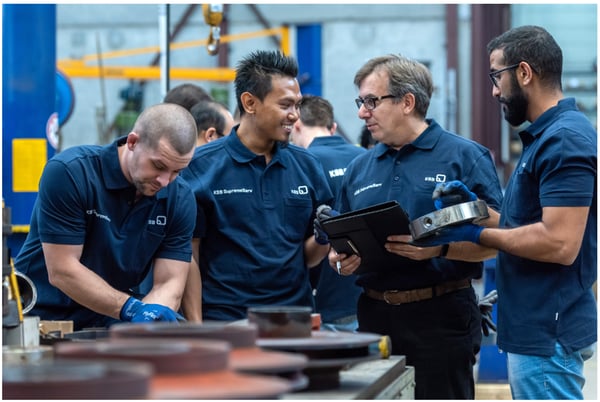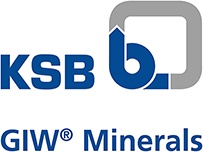 Today, downtime in any industry can mean a significant loss in production and revenue. Some original equipment manufacturer (OEM) parts have long lead-times and they are not always be engineered to perform optimally for a specific application. Even more challenging, some OEM parts are not being made anymore or are not available. In 2018, KSB launched the KSB SupremeServ, repair, and parts service centers globally. In North America, this strategic move pulled together a series of acquired service pump and repair facilities with the capacity and expertise to provide highly custom, reverse-engineering parts and solutions.
Let's take a look at how the KSB SupremeServ team reverse engineers original pump parts and how our new facility will help KSB serve its customers around the world.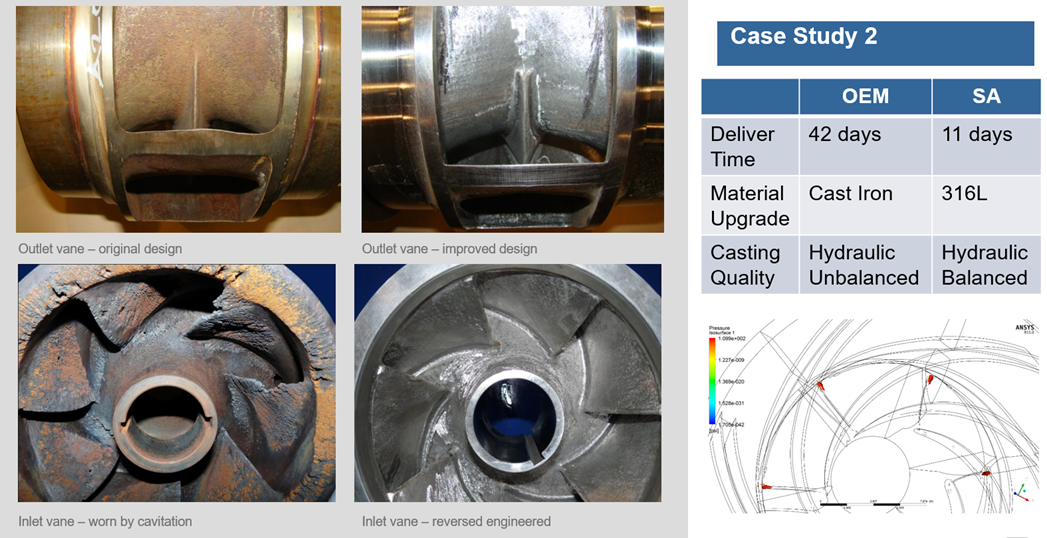 What is reverse engineering?
Reverse engineering is the process of creating a manufacturer's drawing from a used part, digitally creating a replacement part, and producing that replacement. It is vital that the new part matches the original's fit, form, and function; if it does not, the new part can cause more damage.
Some may wonder how reverse engineering differs from pirating a part, which is legally and functionally questionable. Reverse engineering requires an understanding of the part design and the proper manufacturing process and alloy for the application. The part must provide the customer with the same level of performance and warranty provisions of their original part or improve the performance.
Choosing a full-service, engineering, and solution provider, enables you to get more than just a replacement — you'll get an improvement.
Who is KSB SupremeServ?
KSB SupremeServ brings the knowledge and creative solutions to improve your equipment reliability. As a global leader in our field, KSB's North American SupremeServ companies offer comprehensive services to relieve the pressure and reduce the life cycle cost of your most challenging pump issues. Our technicians can assist you with installing and commissioning your equipment, maintenance, and repair, customized service concepts, spare parts, or replacement parts.
KSB SupremeServ supports customers from all fields of application, whether it is industrial or municipal plants, power station operators, chemical or mining plants, or water/wastewater management. Our service network with more than 150 specialists in over 12 service stations in North America is here to serve your needs 24/7 with first-class pump and system maintenance. Our experienced engineering and quality products, retrofits, and reverse engineering abilities make us experts. The range of KSB SupremeServ services extends beyond KSB products and includes all pump equipment of any make or origin. Let's take a closer look at the services KSB SupremeServ offers:
On-Site Experts & Services
Supervision of commissioning, installation, and troubleshooting
Prevention maintenance
Metal fabrications
Instruction/training of operating personnel
Part and pump repairs
Reverse engineering
Part and pump manufacturing
Hydraulic engineering
Innovative SES monitoring technology and report generation on findings, including recommendations for repair and optimization

To KSB SupremeServ experts, there's no such thing as an obsolete part or pump. For any part replacement, repair, or optimization request, they're here to help.
Get in touch today.
Repair & Maintenance Services
Replacement of parts with genuine KSB OEM spare parts from our inventory
Welding by MIG, TIG, SMAW (stick), stainless, carbon and specialized alloys
Metal fabrication, sheet, plate, structural members, and piping
Disassembly, inspection/report with evaluation of failure mode, and reassembly to "as-new" condition of all types of pumps
Reverse engineering — particular for products from other manufacturers
Warranty on all repairs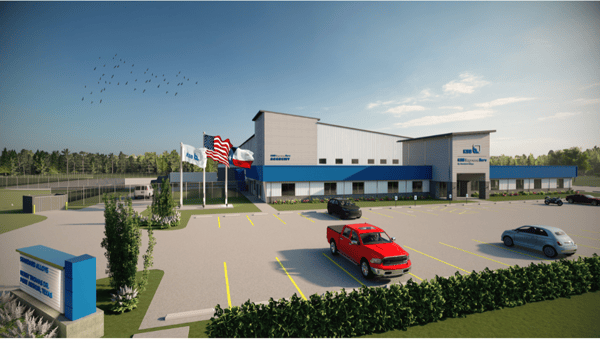 New facility, new services
The KSB SupremeServ presence in North America is growing. Currently under construction is a 55,000 square-foot service facility in Port Arthur, TX, which hosts KSB SupremeServ by Standard Alloys. Their custom design work and reverse-engineering expertise improves customers' pump performance and leads all manufacturing for all machine operations and assembly for new and repaired pumps for KSB in North America. This facility's integrated engineering and manufacturing process is unparalleled by any of its competitors.
KSB SupremeServ By Standard Alloys' reverse engineering program is comprehensive and has been refined through decades of service experience. They believe no pump part is ever obsolete. Instead, they work with customers to make either a direct replacement or an upgrade that exceeds the original fit, form, and function. Their work helps customers maintain safe and reliable operations for years.
The facility's pattern shop, foundry, and machine shop helps control every step of the process and eliminate third-party barriers and providing a one of a kind, end-to-end solution. This new facility will also offer the only service, training, testing, and certification program for LUV pumps in North America, positioning KSB to train more engineers and customers from all over the world.
Learn more about KSB SupremeServ's Reverse Engineering processes in the Reverse Engineering Course.