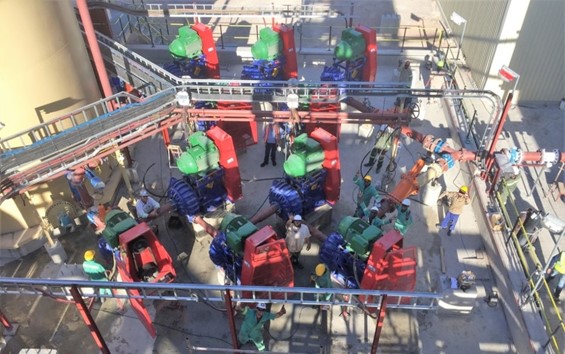 With operations in more than 100 countries, KSB Mining's global network encompasses sales and service centers for pump packages and technical consultancy support for hard rock and industrial mineral applications. We've served the mining industry in South Africa for more than 120 years, and KSB Pumps (SA) has served customer needs for local sales, operations, and service in sub-Saharan Africa for more than six decades. Meet our team at KSB South Africa.
KSB South Africa
KSB South Africa, Johannesburg is our headquarters for pump manufacturing, testing, and assembly in sub-Saharan Africa. From this base of operations, KSB supports nine sales branches in South Africa and a network of eight KSB SupremeServ centres across the country. Additionally, the Johannesburg headquarters is the central hub for six other sub-Saharan Africa branches located in Angola, Ghana, Kenya, Namibia, Nigeria, and Zambia.

Are you having slurry pump or system problems? GIW is always here to help! Get in touch with us.
Contact GIW | KSB
.
In the past year, KSB South Africa has relocated its assembly plant to share a building with its machine and boiler shops. With all manufacturing processes under one roof, KSB has dramatically reduced the time between manufacturing and customer installation. South Africa's testing bay has also incorporated KSB's online acceptance testing process. Live and encrypted, this service allows customers to view and accept equipment without the added expenses of travel and local accommodation.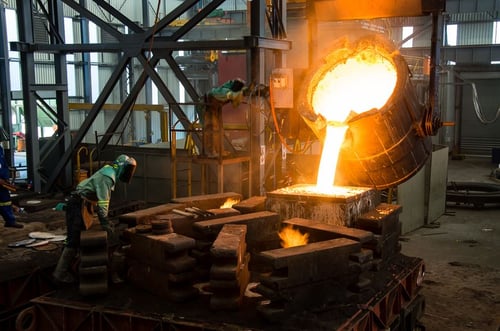 KSB in sub-Saharan Africa
In the past decade, KSB has established sales and service locations throughout sub-Saharan Africa. KSB Ghana acts as the Liaison Office for West Africa. The Ghana branch specializes in customer-tailored technical support on pumps, valves, and services. Staff are continuously trained on recent developments to ensure the highest quality service. KSB's Namibia branch is still growing and dedicated to employing residents in the pumps and valves field. Namibia is currently working toward a KSB SupremeServ center to serve KSB customers locally. KSB Kenya has been in operation for more than a decade, and last year, it began trading as KSB Pumps and Valves. This branch offers a variety of services, including technical support and consultancy, and has satellite locations across East Africa. With two KSB locations in Zambia — in Lusaka and Kitwe — and recent additions in Angola and Nigeria, KSB is well-placed to provide premier pump solutions, spare parts, maintenance, repair, and excellent onsite service to customers throughout sub-Saharan Africa.
KSB pump manufacturing in South Africa
South Africa is an integral part of KSB Mining's global supply chain. Their facilities manufacture small and midsize slurry pumps for Europe, Africa, the Middle East, and Asia. The LCC and LCV products are manufactured under license to our principals in the USA.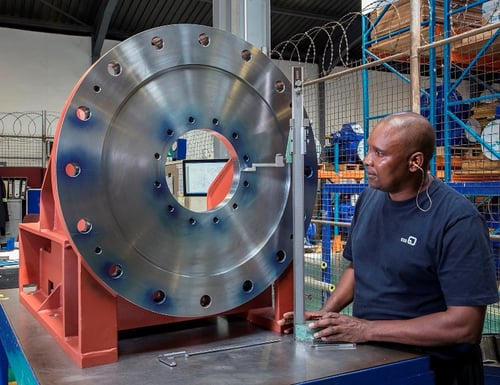 The KSB line of GIW® LCC slurry pumps are long-lived, adaptable, and resilient pumps. Made from white cast iron alloy, they're abrasion resistant, and transport slurry with a temperature range from 5-120°C. The LCC-R is designed to be adapted to new applications by simply exchanging the pump wet end, while the LCC-M can be easily dismantled for cleaning and maintenance. The Mutoshi processing plant near Kolwezi makes use of these and other KSB pumps and valves for their operations with great success.

KSB's GIW® LCV series of heavy-duty vertical pumps are built for the most aggressive, corrosive, and abrasive slurry applications. LCV pumps are designed for rugged conditions, and they combine long wear life with sustainable hydraulic efficiency. Wear components are available in a variety of proprietary materials, including hard iron alloys and rubber or urethane linings, to suit any application in any environment. Combining performance and efficiency with easy maintenance, the LCV series is the ideal solution for industrial process pumping, tailings disposal in mining, and pit use for dredge operations.
Spotlight on Area Mining Manager, Rob Bond
Mr. Bond, the Area Mining Manager for KSB South Africa, has been with the company for more than 12 years. With 33 years of experience in the mining industry — including 10 years of R&D management and a Master's Degree in Mechanical Engineering — Mr. Bond is a credit to KSB. When it comes to slurry pumping, there's no one better at problem-solving and overcoming challenges.
KSB South Africa success story
Gamsberg is located approximately 30km from Black Mountain Mining in South Africa's largest province, the Northern Cape.
When Vedanta Resources started work on their new zinc and lead mine in Gamsberg, they needed to draw water from a nearby river and ensure its easy distribution to the plant and nearby communities. KSB South Africa stepped in with a multilevel solution deploying pumps from KSB locations around the world, including low lift B16-2 turbine pumps from Pakistan in combination with the additional power provided by high lift MTC pumps from France. Follow-up plans employ site specific LSA, LCC, LCV, Omega, ETA, and WKLN pumps along with a large cyclone/mill discharge feed pump set, including a LSA 16x16 gearbox driven pump set driven by a 850kw motor and weighing in at an impressive 15 tons. The process will culminate with eight LSA 6x8 HVHP units for pumping tailings.

Mr. Bond and his first-rate team at KSB South Africa have demonstrated their ability to provide multifaceted solutions to complex mining challenges in Gamsberg and throughout sub-Saharan Africa. They are eager to build upon KSB's 100+ years of success in South Africa by delivering excellence in mining services across the country — and the continent — for the next 100 years.

Watch the video for more on KSB South Africa: