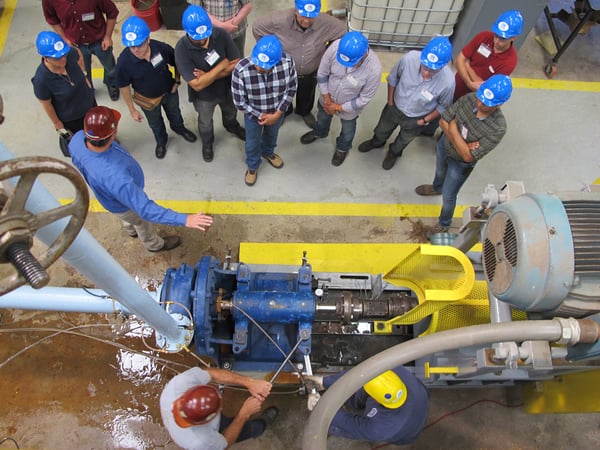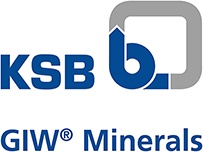 At GIW, we are committed to going the extra mile when it comes to sharing our pumping expertise with customers and industry professionals. That's why, for more than 40 years, we have hosted training courses on topics in slurry transport and pump maintenance. Our intensive slurry course, "Transportation of Solids Using Centrifugal Pumps," is held annually at our facility in Grovetown, GA, and teaches attendees about the practical and economic considerations of slurry pumping.
This year's course was our best yet, and engineers are already registering for our 2020 course! Here are five reasons why you should attend the 2020 GIW Slurry Course.
#1: It combines hands-on practical education with research and theory.
During our five-day course, engineers will learn about solutions to real-world pumping scenarios as well as engineering theory related to slurry pumping. Each of the course modules incorporates the latest research on topics relevant to engineers' everyday applications, such as coarse particle pumping and pipeline transport at high solids concentrations. The course marries theory and practice with the help of internationally renowned professors in addition to GIW's technical staff.
#2: It is a chance to network with engineers from all over the world.
Course participants come from companies and markets all over the world, and leave with knowledge from world-class experts and intensive, hands-on experience. There's more to the course than education, however; there is plenty of time for fun and networking, too! With mixers, tours, and even bike rides along the historic Augusta Canal, participants leave the course with valuable connections to engineers from all industries and corners of the world.
#3: The accredited curriculum benefits engineers of all experience levels and backgrounds.
The course is designed for university-educated engineers who specialize in slurry pipeline system design and pump application. However, it doesn't matter whether you are new to the field or have been in the industry for decades, everyone stands to gain a better understanding of their pumps and systems. Participants come from all corners of the mining industry including hard rock, oil sands, phosphate, and dredge. Successes in one market are often transferrable to the next. Thanks to a co-sponsorship with Augusta University, all participants receive three continuing education units upon completion of the course.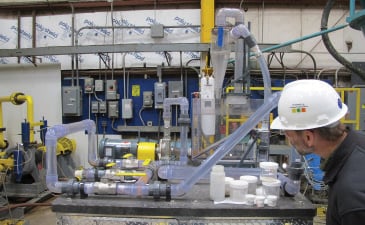 #4: It gives engineers access to the best resources GIW has to offer.
During the course, engineers gain first-hand experience with some of the tools we use to design first-class pumps. Participants can test drive our proprietary SYSEL software for pump and pipeline calculations; visit our full-scale Hydraulic Lab and white-iron foundry (the largest in North America); and meet one-on-one with teaching staff in an informal setting. Course participants also receive printed copies of all presentations, workbooks, and textbooks.
#5: Engineers learn to tackle their own pumping problems with new confidence.
We designed this course because customers' real-world needs and systems did not always align with the pumping equipment being installed or selected. As a result, the lessons taught during each day of the course are directly applicable to engineers' pumping challenges. Engineers gain a comprehensive education in the topics of slurry transport including:
Pipeline Friction Loss
Pump Solids Effect
Slurry Pump – System Interaction
Behavior of Settling and Non-Settling Slurries
Settling of Solids in Liquids
Bed Formation and Deposition
Water Hammer and Cavitation
Pump Wear and Performance
And more!
Engineers also participate in a "Total System Design" workshop that allows them to test the skills they have learned before heading home. For a full course syllabus, check out our brochure.

I
t's not too late to sign up for our upcoming course in March 2020! To register,
complete a registration form
or get in touch by calling (706) 434-0734.
Past attendees can attest to the course's value. Here are just a few testimonials from our latest group of engineers:
"This course has excellent attention to detail … I feel like I will be more effective in my position with this newly acquired knowledge!"
"It is a great opportunity to learn and develop pumping related skills, with material that will be very valuable in the future."
"Rarely do I find a course formatted so well and taught so effectively."
The course takes place March 9-13, 2020 in Grovetown, GA. Early registration ends on January 8, 2020 at a cost of $2,300 for the course, which includes lectures, lunches, materials, and training manuals.