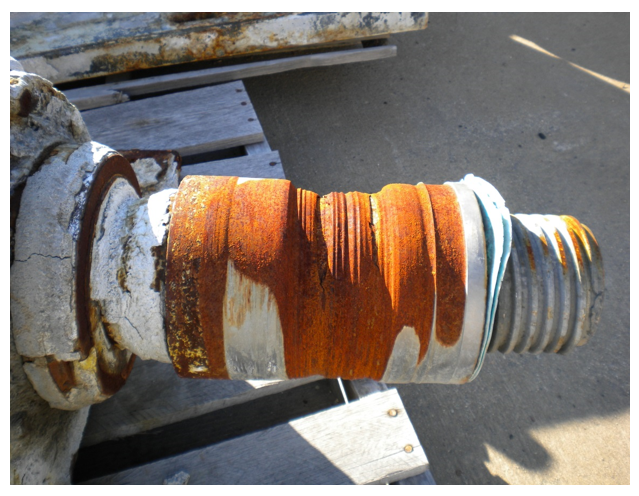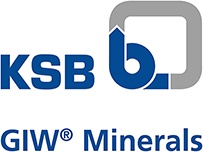 GIW Industries Inc. pumps are integral to mining operations and proper pump maintenance is always a top priority. The key to maintaining any complex machinery is being proactive rather than reactive. That's why shaft sleeves and their maintenance are so essential to slurry pump operations.
What are shaft sleeves?
Shaft sleeves are cylindrical metal tubes in the wet ends of slurry pumps used to protect vulnerable areas of pump shafts. Sleeves most commonly protect shafts from packing wear at the stuffing box. By design, renewable sleeves already protect pump shafts from erosion, corrosion, and wear at leakage joints and seal chambers. But shaft sleeves, in particular, can provide extra protection and are much more cost-efficient to replace than shafts. For example, a sleeve can protect the shaft from coming in contact with pumping fluid while providing a cushion easier and far less expensive to replace than the shaft itself.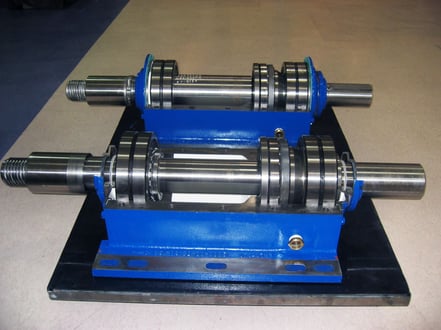 To avoid early replacement, shaft sleeve best maintenance practices involve regularly inspecting slurry pumps for unusual vibration or wear and establishing a routine maintenance schedule. As specified in your slurry pump user manual, you should replace oil quarterly. At this time, routine maintenance should include removing shaft sleeves to check for wear and repacking the stuffing box. The safest and most efficient way to remove the shaft sleeve is by using a shaft sleeve lifting device.
What are shaft sleeve lifting devices?
As pumps become increasingly larger, heavy pump components become more difficult to remove. To solve this issue, technicians at GIW have developed a specialized tool that allows for easy shaft sleeve removal. A shaft sleeve lifting device utilizes a pusher bolt system in combination with an impeller lifting device, eliminating the need for a slide hammer. Much like impeller lifting jigs, shaft sleeve lifting devices are specifically configured to match the weight and center of gravity for the components they remove. Because the impeller must be removed before the shaft sleeve, a shaft sleeve lifting device should be used in conjunction with an impeller lifting device.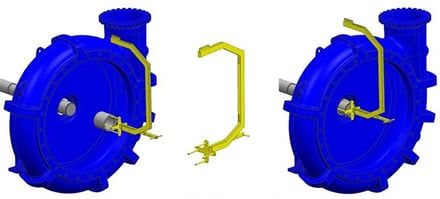 Shaft sleeve replacement process
To replace a shaft sleeve, follow the instructions indicated in your user manual, beginning with removing the impeller. Then, once you've removed the shaft sleeve, it's essential to clean rust and dirt from the shaft. If excessive leakage exists near a shaft seal, it may be time to replace the worn shaft sleeve entirely. When installing a new sleeve, don't forget to include a sealing O-ring and two impeller gaskets.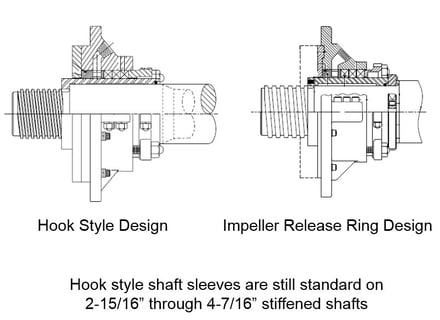 GIW standard shaft sleeves are hard-faced with a flame-spray applied Nickel-Chromium alloy for a smooth, resilient, and extremely hard surface, thereby providing extended packing life. They're much more cost-effective to replace and can safeguard against slurry pump malfunctions. It's important to know your shaft sleeves are functioning optimally for the best pump performance.
GIW Tech Services experts can ensure you choose the right shaft sleeves and lifting devices for your pumps.
To see a list of all our offerings and how they can benefit you, check out our
GIW Service Centers brochure
.