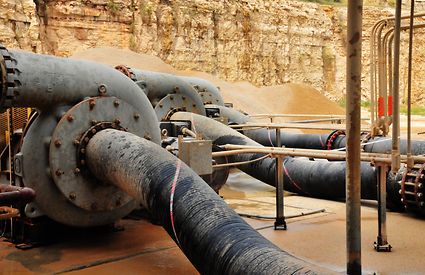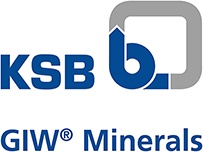 Whether you're moving tailings a long distance or working in a demanding mill circuit application, chances are good you'll be relying on more than one pump to get the job done. Installing a series of slurry pumps can eradicate high flow and high head issues, and it also allows you to operate at a lower speed, thus, reducing wear on your entire system.
However, the only way to achieve these benefits is to ensure you're operating your series of pumps properly. This is particularly true during startup.
Although your maintenance manual will serve as a guide on the best way to start up your specific pump, you should keep some special considerations in mind when operating an entire line of pumps.
When you're operating multiple pumps in a series, consider the following factors:
Pressure and flow rate — Longer, multi-pump pipelines produce higher pressure at the last stage due to a lack of pressure drop along the line from fluid flow. When this is the case, pumps should be started one at a time, starting with the first pump in the line and moving to the subsequent pumps as the flow rate increases.
Variable speed drive — If you have a variable speed drive, you can start your pumps together at once. It's important to start pumps at reduced speeds to keep pressures low as their discharge valves open and the system normalizes.
Discharge valve — If you don't have valves on your discharge side, their

absence

can lead to a significant power draw during startup. Account for this in your drive equipment, which must be able to handle the magnitude and duration of the power surge during each startup.
Ignoring any of these factors can lead to a host of problems, ranging from damaging pressure surges to electrical failures, cavitation, and high wear on your pump parts and system equipment. Not only are these issues costly and time-consuming to correct but they can also pose risks to those working nearby. That's why it's vital to have the right equipment in your series and employ the right startup procedures for your unique system and application.
Often, this means turning to professionals who can take a closer look at your specific setup. If you're plagued with startup or wear issues, an analysis of the transient startup behavior, pump and drive train assessment, water hammer analysis, or pump analysis may be in order.
Once you've verified the appropriate procedures for your slurry line, you can use this customized checklist along with the basic startup steps to increase the efficiencies of your entire system:
Make sure the suction piping is clear of debris.
Ensure the suction valve is fully open.
Once the pump reaches full rotational speed, open the discharge valve slowly.
Monitor the startup strainer to make sure the inlet pressure is adequate.
With a little knowledge — and some expert guidance — you can start up multiple pumps in a series quickly, simply, and safely.
GIW Tech Services experts can assist you with starting up, commissioning, and maintaining all your pumps. We'll even train you and your team members on the tools and steps necessary to make your system a success! To see a list of all our offerings and how they can benefit you, check out our
Technical & After Sales Services brochure
.