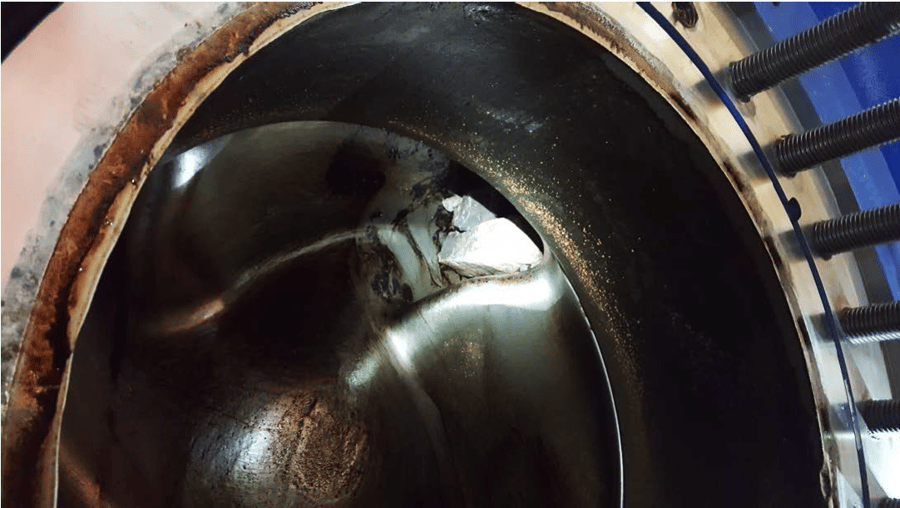 Switching from a competitor pump to the GIW® TBC pump resulted in this oil sands customer receiving 250% improvement in wear performance. Even with the new pump and outstanding results, the customer continued to experience periodic vane clogging within the impeller and asked the KSB Mining team to investigate.
Investigating the Root Problem
During the investigation, the team discovered that changes to the customer's process led to an increase in reject particles being recycled back into hydrotransport circulation. This increased the frequency of large particles with top sizes approaching 5 inches (127 mm) in diameter. Due to screen size and maintenance practices some particles were oblong in shape. These particles created temporary obstructions within the free passage of the impeller when multiple rocks passed through the impeller at the same time. The obstructions led to increased vibration and reduced pump throughput, both of which had costly implications.
Vane to Vane Clearance Modified
Now knowing the "what", the KSB Mining team had to determine the "why". Upon further research, it was noted that the clogging events occurred more frequently with new parts but trailed off in frequency as the parts wore. Measurements were taken during planned maintenance outages to determine the passage size when the clogging events ceased to occur. A few trial impellers were installed with hand modified impeller vanes to further prove the theory, which led to a new target for the vane-to-vane clearance. The previous pumps featured a 7.5-inch (190.5 mm) vane to vane clearance, and the new target was 9 inches (228.6 mm).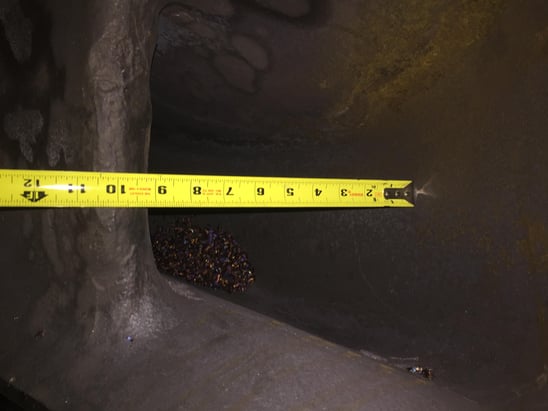 This increase in vane-to-vane clearance corresponded to the measured clearance where the clogging events were no longer observed. This 20% increase in vane passage required a reduction in vane length; however since vane wear was not limiting the wear life of the impeller in this application, the trade-off was deemed to be worth trying.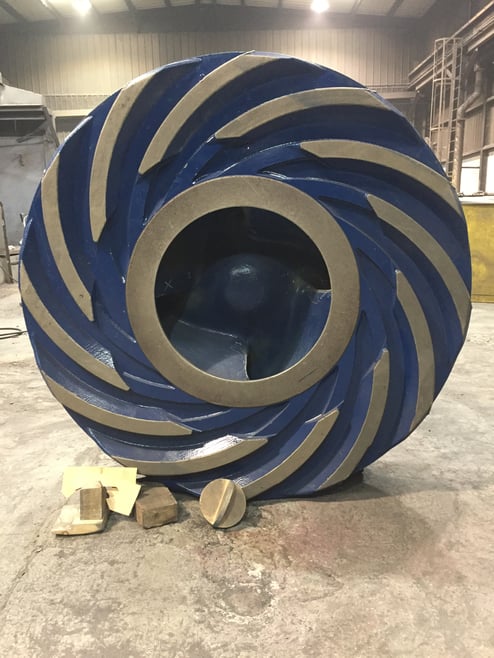 The new, customized impeller vanes of the TBC-24x26-70 immediately eliminated the clogging event. Not to mention, the pump continued to meet the customer's target maintenance cycle of 4000 hours, without compromise.