---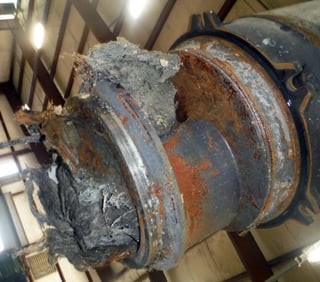 Part 1 of 6 Series - Complex problems for sewer systems worldwide caused by shifting trends in water use and a changing sewage composition.
Every industry faces challenges. Solving complex challenges for the waste water industry requires a deeper understanding of the trends which are happening on a global scale. To better comprehend current issues affecting waste water pumping stations, let' consider three major factors:
Sewage composition - while the pump industry is working to develop highly efficient pumps that consume less energy to operate, they have the added burden of designing and manufacturing pumps that can handle "heavier" sewage that is compromised of more than just waste water, in our modern world, "flushable" wipes and other products designed for personal hygiene are entering sewage systems that are really not designed to handle the extended load these items place on the system.
Water consumption - while industrialized countries have worked to decrease their water consumption over the past decade, rising water costs and regional water shortages have had an impact on the amount of waste water entering various disposal systems. Reduced water consumption means waste water systems must transport higher solid loads with less water.
Infrastructure - the pipes, valves, and other equipment found in many of the waste water pumping stations is typically outdated. Many of these stations have been operating for 50 years or more, and old equipment combined with less water and higher loads can negatively affect the entire system - not just the pipes, but also the pumps and valves. Municipalities often struggle to allocate the funding for upgrades, which can be quite extensive once a company reevaluates their operation concept, piping system, pumps, and other system requirements.
While upgrades to infrastructure may be slow, many are working to reduce the amount of non-flushables materials that enter the waste water stream, and more importantly, pump manufacturers are developing technical solutions to counter these challenges.
For a more in-depth look at this topic, read more...