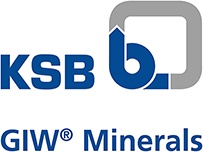 As a developer of first-class slurry solutions, GIW credits its success to the dedicated teams that serve across many departments and service functions. The GIW family is proud to recognize the employees who help our customers realize their goals and make sure every step of the development process runs smoothly, from order to delivery and assembly. Today, we highlight our Project Management (PM) Team.
Meet the team
Like each team at GIW, the PM Team has a clear mission: provide exceptional and unparalleled customer service. The team stands out from the competition by using their project management expertise to ensure we maximize our customers' financial goals. Their work helps us guarantee that timeline milestones for all deliverables are accomplished. Together, they boast more than 100 years of experience serving our multimillion-dollar projects.
"Everyday offers new project management challenges. With having a well-defined Project Management structure, we are able to exercise a systematic approach to solving customer issues and ensuring On-Time and Full Delivery to contractual requirements." - Rod Witter, Senior Project Manager, GIW
Each day, our PM Team helps employees across the company execute on customer contracts, from order intake to shipment. This keeps each phase of the process on time and on task. Additionally, as the liaison between internal and external stakeholders, the PM Team provides order updates to our customers, elevating our reputation with our customers through effective and timely communication. This team provides a valuable service to ensure everyone is on the same page with order fulfillment, inside and outside of the company.

Need a hand during any phase of your project? Get in touch with us today.
Every project, regardless of scale, contains the same five phases:
Initiation: During this phase, the terms and potential value of the project are defined, as well as the overall feasibility.
Planning: As you might expect, this phase involves carefully evaluating and determining the timeline, gathering resources, and preparing for any perceived obstacles.
Execution: During this phase, the team executes against the pre-defined plan, building out the customer's deliverables, with careful attention to timelines and milestones.
Monitoring and control: During this phase, the team examines and measures their progress, addresses any obstacles, and ensures the project remains on track to meet deadlines.
Closure: This phase wraps up any loose ends, including delivering the project to the customer, evaluating its success, and re-allocating resources for future projects.
One of the major tools the PM Team uses is Microsoft Project, which allows them to track deadlines for engineering, purchasing, and manufacturing. Each team member brings their own knowledge, experience, and ingenuity to the table, creating a more personalized experience for customers.
GIW's Project Management Team:
Ed Ray, Manager of Technical Support Services
Rod Witter, Senior Project Manager
David Ribble, Project Manager
Courtney Bourdo, Project Manager
Kia Smith, Project Manager
Barrett Hayes, Project Manager
Will Patton, Project Manager
Karla Coronado, Project Associate
Kimberly Kitchens,
Project Coordinator
Helping customers
GIW assigns either a project manager or a project associate to every project. In step with the customer, they manage deadlines, set priorities, and keep all stakeholders focused on the goal of the project. Although much of our project managers' work happens behind the scenes, our customers are well familiar with the benefits.
Expedited service: The care and precision of our PM Team puts customers at ease, instilling confidence in them that the project will be delivered at the expected time and with the desired quality.
Streamlined communications: This team is the critical lifeline of communication for every project, keeping customers and GIW employees in the loop every step of the way.
Problem solving: Drawing upon their years of experience and comprehensive understanding of our customers' projects, the team helps tackle the most complicated issues without disrupting the process.
Task and risk management: Our project managers examine the potential risks that could arise from each task, as well as how those risks could impact the project. The team develops mitigation strategies for each risk so that the customer can be sure their project isn't derailed by anything unexpected.
No matter how big or small the task, our Project Management Team is here to help! Our customers have known the GIW promise for over a century — to deliver excellent products and stellar service — and it wouldn't be possible without this team's help.