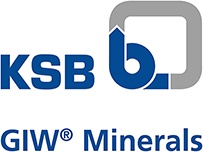 GIW Industries, Inc. pump parts come in all shapes and sizes. Not knowing how to move them properly can complicate processes such as installation and removal. Improper transport procedures also risk damage to the pump or its operators. To ensure safety and avoid damage, you need the right equipment to lift and lower pump parts. Lifting devices are a class of equipment that, when used properly, make parts safer and more efficient to move. Here's what you need to know about them, including what type of device is right for your situation.
Lifting device basics
A lifting device is a steel component installed between the crane hook and part being lifted. It is made to hold the specific part being moved in the correct position, which ensures quick and safe installation. Lifting devices are designed specifically for each family of parts and made to the highest standards of accuracy, which makes them reliable tools for moving parts — especially ones that have been worn.
When using a lifting device, it is important to know its working load limit; this information can be found on the lifting device. You must also ensure that there is sufficient space to move the part. In any case, it is necessary to use the correct lifting device and process for the part you are moving.

At GIW, our expert technicians can help you choose and use the right lifting device for your pump.
Contact us today
to learn more about our offerings and receive assistance.
Choosing and using a lifting device
It is important to make sure you have the right lifting device for all of your parts. You can find out what device to use by consulting your pump manual, or by contacting GIW. As a starting point, here is some information on using lifting devices for a few specific parts:
Suction plate and liner:
A suction plate/liner lifting device is designed specifically for GIW's TBC two-piece plate design. The lifting device attaches to the inner suction plate and is used in removing the plate along with the attached liner. This simplifies the process of removing a worn suction liner. The lifting device is also designed to transport parts horizontally throughout a plant and vertically when being installed onto the pump.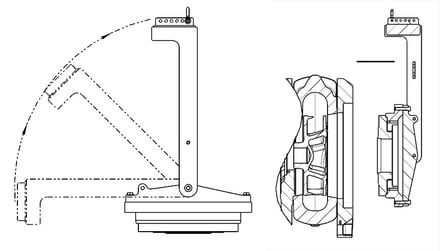 Hub liner:
A hub liner lifting device speeds up maintenance on the pump by allowing the hub liner to be removed without having to remove the hub plate.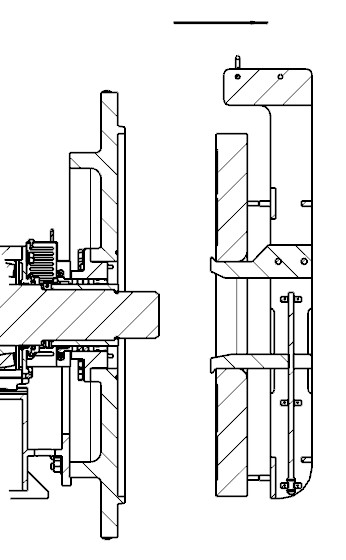 Shaft sleeve:
Like impeller lifting devices, shaft sleeve lifting devices are designed to match the weight and center of gravity of the parts being lifted. Because the impeller must be removed before the shaft sleeve, the lifting device for the shaft sleeve should be used in conjunction with that for the impeller.
The shaft sleeve lifting device/puller allows the sleeve to be changed easily once the impeller is removed. There is no need to remove the casing when using the shaft sleeve lifting device.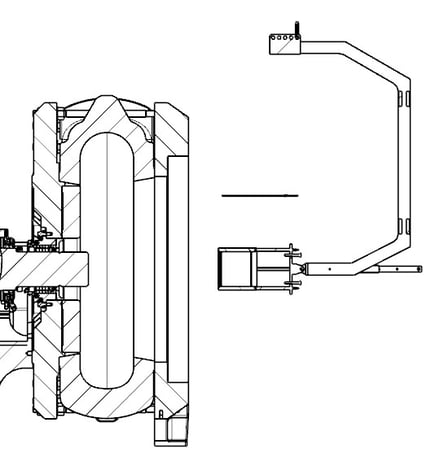 Lifting device stands
Lifting device stands are metal frames for storing your lifting devices. By storing the devices upright, the stands make it easier for operators to connect the overhead crane to the lifting devices. Furthermore, storing your lifting devices in this way makes it easier to find on-site and transport, saving you time and effort.
Whether you are installing, moving, or repairing a pump part, it is imperative that you know and follow the proper procedures and use the correct equipment. With the right guidance, pump maintenance can be a breeze — and you can rest easy knowing your pump is running smoothly and safely.
All GIW lifting devices are delivered with custom operational drawings. Lifting devices are custom designed for each part within the defined customer space constraints. Thus, the operational drawings are unique to each part and lifting device a customer orders. The operational drawings provide a step-by-step visual for your maintenance team so that parts are transported safely and efficiently.