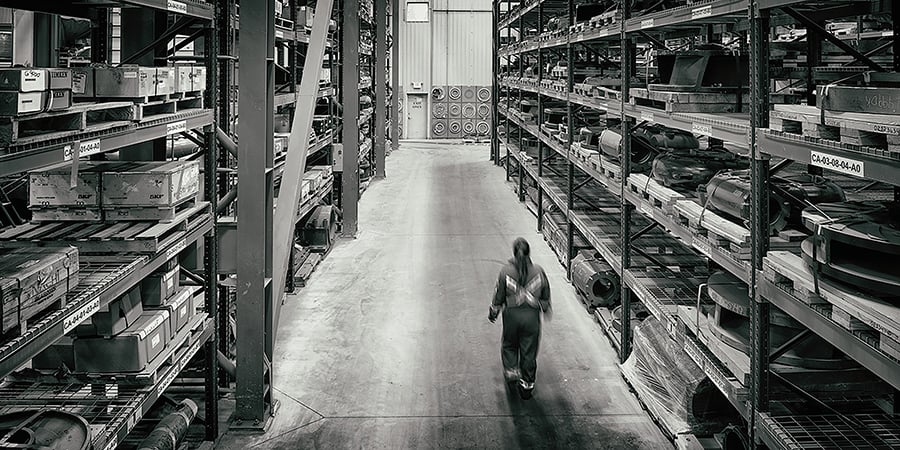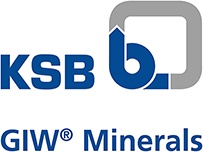 At GIW Industries, Inc., we help our customers tackle some of the most complex pumping challenges every day. Although many problems make themselves known during the pumping process, others arise when the pump isn't running or isn't even assembled. One customer came to us with a question related to parts storage.
Storage 101
The customer reported that they had been manually rotating their pump shaft during storage. Shaft rotation is a maintenance practice that keeps the pump bearings coated. However, after the pump had been stored for some time, the shaft became jammed and would no longer turn. The customer worked with GIW service techs to discover two underlying issues: the conditions under which the pump parts were being stored; and how the shaft was being turned.
The specific storage guidelines for your pump may depend on your pump model; therefore, you should consult your pump manual before storing any parts. As a starting point, however, you can read some of GIW's recommended storage practices, arranged by length of storage:

If you're planning to put your pump into storage, you should know the proper procedures.
Contact GIW
if you have any questions — we're happy to help.
0-3 months (including storage upon receipt):
Store your pump indoors and out of the weather until installation.
If you cannot store your pump inside, place it on blocks or pallets, then build a frame around it and cover with a tarp. Keep the tarp free of leaks and vented on the bottom to prevent condensation.
3-12 months:
Follow the same weather-proofing procedure suggested before if you are storing outside.
Drain wet end parts, and isolate from reaction vessel gases.
Check for signs of corrosion, rust, or breaks in painted coatings; touch up if needed.
Check that the threaded holes are protected with grease and plugged.
Oil and rotate bearing assemblies if necessary.

Use GIW Blue Oil and rotate the shaft approximately five turns per month to keep everything coated. Replace the oil if you are storing longer than 12 months.
Use GIW Storage Oil and rotate the shaft several times; after that, the shaft does not need monthly rotations.
Grease-lubricated bearing assemblies do not need monthly rotations.
Vertical pumps should have the Lubrication Oil system running while the shaft is rotated five turns each month.

If the pump is fitted with a mechanical seal, take necessary precautions before rotating the shaft; refer to the seal maintenance manual for details.
Coat any InPro/Seal bearing isolators with white grease or petroleum jelly to seal the gap between the rotor and stator.
If your pump is equipped with a vent kit, remove and plug or block any vents.
If your pump is vertical, store it horizontally, and keep the blocking on the shaft in place.
12 or more months (pertains only to GIW pump assemblies):
Check the rust inhibitor coatings on bare metal surfaces and renew any exposed areas.
Check the painted surfaces for signs of corrosion or breaks in the coatings; touch up if needed.
Replace GIW Blue and/or Storage Oil if necessary.
Although these guidelines were designed mainly with pump shafts in mind, many of the same principles can be applied to other parts, such as casings and cartridge bearing assemblies:
Coat all machined surfaces with rust protector.
Grease and plug all drilled and threaded holes, and check the holes for foreign matter buildup.
Each month, check for paint breakdown and signs of rust on the part surface.
Remove rust with a wire brush; as needed, recoat machined surfaces with rust inhibitor and repaint casting surfaces.
Pump rotation
The other contributing factor to the customer's pump problem was how they were rotating the shaft. Recall that the pump shaft should be rotated approximately five turns per month to keep the bearings coated (unless you are using GIW Storage Oil or grease). It is crucial that you always turn the shaft in the direction of rotation, which is defined as clockwise or counterclockwise.
The rotation tightens the shaft into the impeller. If you rotate the shaft in the wrong direction, it may unscrew the ACME threads, since they are somewhat loose. Ensure that you follow the proper torque procedures for your pump. Finally, keep in mind the kind of lubricant your bearing assemblies use, as it may impact what storage oil (if any) you should use, and whether or not you need to rotate your shaft.
Whether you're storing your entire pump or individual parts, it's important to keep in mind a few factors — including the duration of storage, the storage environment, and the maintenance requirements. You can reduce the likelihood of damage to your pump by following the recommended storage practices as listed in your pump manual and by GIW.